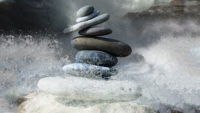 You travel through time and move through experiences to remember what you are. When the memory returns, you will know that you are peace.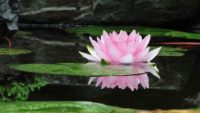 Spirit brings the laws of another world to this one, so that you can know that you are whole and you are already the peace that you seek.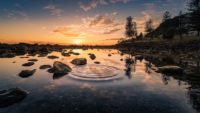 Spirit offers words of wisdom to help you focus within. You can use these words to help you shift your thinking, your perceptions and your beliefs.
Begin the Journey to Inner Peace
Inner peace is always possible, because it comes from within. Whatever challenges the world seems to present to you, the answer is always right inside of you.
No one can take your peace from you. It may be hidden by the things that distress you, but Spirit is always with you, guiding you and helping you. Through love and forgiveness, you are able to heal. God would have you know your Self, which is perfect peace.
Paula An-Kumara, Spiritual Healer
Spiritual healing illuminates the truth in you. What causes problems and conflicts are illusions and are not real. With a spiritual healer, you can experience Spirit's gentle and powerful love that shines a light on what is not real, and you can experience the healing that results. Spirit not only heals with love, it shows you that you are love.
Contact Paula An-Kumara at (952) 250-9396 to learn more about how spiritual healing can help you return to peace.
Testimonials
Paula's healing is a reminder of how precious you are to Spirit. When you are in a healing with her, you know it is from a 'good' source, a loving source, and that it is not a personal projection from Paula. I have been a client of Paula's for 11 years, and she has healed several things that came up for my family of four and offers life-changing healings for friends I have recommended to her. She makes life content and blissful. Imagine a life without suffering.
Paula started doing healing work for me over twenty years ago. I have appreciated her professionalism, her helpful words of support, her kindness, as well as her gentle energy and healing work. Paula has helped me to ease my pain, worries, fears, illnesses, and in many cases, helped me to eliminate them. Her healings go back to the point of origin and heal on deep cell levels and come forward to the present time. Paula has helped both of my children at times of illness, injuries and crises. I do appreciate that Paula records her healings, as I will many times replay the recordings. My sense is that the recordings continue to send out energy from the original healing and continue to help me long after my appointment. I will also replay the recordings to review what was said, and each time I hear something new. Being a satisfied returning customer over these last twenty plus years, I can highly recommend Paula An-Kumara. Kathy
I've known Paula for 25 years or more. She has helped me through numerous and extremely difficult times. She's helped me with everything from divorce and the difficulties of raising my children alone, changing jobs, difficult family members and moving away from my home town. I know when it's time to go see Paula. I become overwhelmed, feel unable to handle my daily situations and feel run down. I go to see Paula and tell her what's going on in my life. After she listens to me, she starts out by getting silent and follows spirit's guidance through our session. It never fails - every time she's right on. Every single different problem I'm having is tied together, leading to a huge release and awareness for me. I highly recommend Paula. If you are new to this method of healing, I urge you to give it time. There's a level of understanding that comes with time. I will continue seeing Paula for the rest of my life. I'm on a journey, and I'm sure I have new experiences to grow through.